Savings Coupon Code, Vitamin D, Muiltiple Vitamins, OLa Loa, Vitamin Express Health Information Data Base!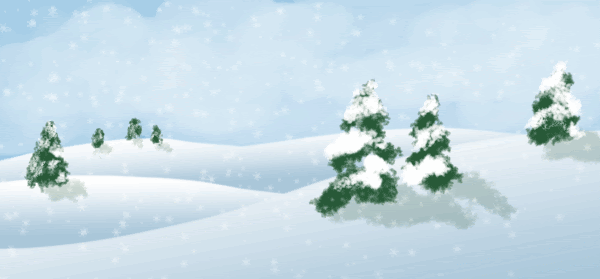 Happy Healthy New Year 2014!
First, Vitamin D found itself on the cover of US News & World Report ("The Amazing Vitamin D", Dec. 18, 2006 issue, pp.65, 66). Inside was a two page article on the benefits of Vitamin D, and some of the problems people encounter when there is a deficiency. By the end of the article, it stated "that 2000IUs is a worthy goal for everybody".
Vitamin D deficiency showed up in back pain sufferers, type 2 diabetes, female infertility, osteoarthritis and osteoporosis, migraines, multiple sclerosis, Alzheimer's Disease, psoriasis, rheumatoid arthritis, tooth decay, and obesity. Interestingly, Vitamin D levels decline by up to 50% as part of the aging process.
Then on June 23rd, 2008 in the journal Archives of Internal Medicine the lead author Dr. Harald Dobnig, of the Medical University of Graz in Austria said, it's not "ultimate proof" of the harmful effects of too little vitamin D, "But the evidence is just becoming overwhelming at this point." Dr. Dobnig goes on to state, "Physicians should be aware of the widespread problem of low vitamin D status." He bases these statements on his "study showing a significant association between serum (blood) vitamin D levels and risk of all-cause and cardiovascular mortality,"
Low vitamin D levels have been linked in recent studies to an increased risk of breast, colon and endometrial cancers, and multiple sclerosis. Men with low vitamin D appear to have a higher risk of heart attacks.
Vitamin D is best known for its role in working with calcium to build strong bones. New studies indicate Vitamin D may also reduce cancer risk, prevent tooth loss, help with muscle strength (including our heart muscle), fight infection (such as the flu), prevent the progression and development of multiple sclerosis, improve lung function, protect against rheumatoid arthritis, protect against Inflammatory Bowel Disease (IBD), and the list goes on.
Vitamin D3 (cholecalciferol) is the preferred form of Vitamin D and the form made by animals. Vitamin A, magnesium and strontium compete with Vitamin D for absorption and when supplemented should be taken separately. Vitamin K2 aids absorption. Vitamin D should be taken with Calcium supplements to improve its bone building ability, and also with Boron, which is essential for the conversion of Vitamin D to its active form.
Basically, our bodies can make vitamin D3 only when our skin is exposed to sunlight under the proper conditions. This production is dependent on the season, where we live and time of day. Also, people with darkly pigmented skin living in northern or southern latitudes have lower synthesis compared to fair skin people. Plus, sunscreen with a sun protection factor (SPF) of 8 reduces the production of vitamin D3 by over 95%. During late autumn through winter, little or no vitamin D can be produced by sun exposure at latitudes above 35° north, which runs through the middle of the United States. Elderly, nursing home residents and people who work night shifts or spend a lot of time indoors are also at high risk for vitamin D deficiency.
Free shipping within the continental USA over $75.00 purchase
Use Discount Code VE2014 to save $7.00 off a purchase of $40.00+


Four doctors said multiple vitamins don't do anything and are a waste of money. Something we in the industry have heard many times over and over again from doctors- the very same ones that seem to think children should be taking drugs for health conditions that are a result of nutritional deficiencies.
Too little vitamin C and you find scurvy, a horrible disease. Too little niacin and you find pellagra, too little calcium and Vitamin D and you find rickets, too little vitamin A and you find blindness, too little iodine and you find goiters just to name the most common diseases from a list of many.
Take a look at the nutritional journals of universities and research institutes that study vitamin and other nutritional nutrients and you'll find millions of pages of research validating need and purpose.
Look further at nutritional studies and you will not find one dietary study that shows Americans consume anywhere near the Government RDA (Required Daily Allowance) of nutrients in their normal daily diets, even though these allowances are extremely small.
Americans of the 1900's ate food with much higher nutritive value than we do today. We are overfed and undernourished, and it is a national health problem. We have an epidemic of nutritional deficiencies. WE are becoming a nation of ill people spending all our wealth trying to remain healthy through a system that ignores nutrition!
WE have foods that contain too many bad fats and empty calories. We eat too little fiber, too much sugar, foods high in phosphorous. There is a continual barrage of chemicals in today's farming. Insecticides, disinfectants, fungicides, pesticides, herbicides, bactericides, virucides, antibiotics, hormones and questionable genetic modifications. With our food processing even more loss of essential nutrients.
The overall nutrition we have available in the foods and beverages we eat and drink is inadequate. When something is inadequate you make up for it. You use the best information available and make a sensible choice -- you supplement the diet.
Everyone in America today would greatly benefit from just taking a multiple vitamin and mineral tablet.
Here are some category choices:
General multiples,
Women's Multiples
,
Men's Multiples
,
Children's Multiples
,
Pregnancy Multiples
.
Also, here is access to the most recent
Frost and Sullivan Report funded through the Council for Responsible Nutrition
Ola Loa
the effective, easy, fizzy
multi powder for adults, kids, and active people
Whether you are choosing ENERGY Super Multi for superior vitality and antioxidant protection, or KIDS Multi formula, or REPAIR Formula for unparalleled bone and joint support, or SPORT all-natural thirst-quenching hydrating drink formula for active people, you will get great results!
These healthy and complete nutritional formulas were created by Richard Kunin, M.D., a nutrition-oriented physician and Orthomolecular specialist with 30+ years of experience in nutrition medicine and practice. Dr. Kunin pioneered the use of vitamins and minerals in today's medical practice.
Ola Loa products are recommended for everyday vibrant health as a general anti-aging vitamin supplement for energy and vitality, and for antioxidant protection. They are also great to bring along when traveling. If you spend time outdoors in the summer sun, Ola Loa can also provide protection against harmful ultraviolet exposure. So take your Ola Loa with you wherever you go.
We have all four Ola Loa product formulas. The products are in individual packets of effervescent powder in boxes of 30 or 5 packets.
Vitamin Express is excited to announce its new fully functioning
Health Data Base
. Our thanks to one of the finest research facilitators in the Health and Nutrition field and to our fabulous part time IT professional. It is great reading and helpful in gaining perspectives that you can share with your health care practitioner.
Please enjoy its availability for fast and accurate information regarding many aspects of nutrition and its applications. At no time does this data base take the place of consulting a health care professional, nor does it attempt to diagnose, treat, cure, prescribe or prevent any disease.
Health information cannot replace a health-care practitioner/patient relationship. Therefore it is not a claim for a cure or mitigation of a disease, and it is not intended as medical advice.
As required by law: The statements in this Report have not been evaluated by the Food and Drug Administration. The products listed in this newsletter are not intended to diagnose, treat, cure, or prevent any disease. Consult with your health care professional before taking any of these products.
These statements have not been evaluated by the Food and Drug Administration. The products listed in this newsletter are not intended to diagnose, treat, cure, or prevent any disease. Consult with your physician before taking any of these products.